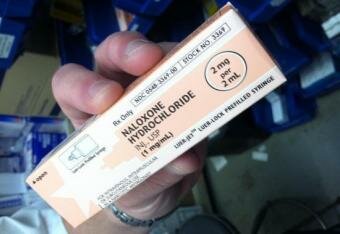 Walgreens has revealed that it is planning to begin selling a heroin antidote, known as naloxone, more popularly called Narcan, even if a patient does not possess a prescription. The sale is likely to begin by the end of 2016.
The drug is known for repealing the adverse impacts of opioid medication, along with the ability to cure a person who is undergoing the after-effects of taking an overdose of heroin. According to law enforcement officials, the step is likely to save several lives.
The intake of heroin has been explained as an epidemic by the Illinois State Crime Commission, while it has been stamped as a medical emergency by others. In an effort to repeal the impacts of heroin intake, the number of law enforcement agencies, which are equipped with Narcan or Naloxone, has been progressively increasing during past few months. The drug will be sold in 35 states, including Connecticut, Illinois, Indiana and Wisconsin, without prescription.
The move has been appreciated by US Sen. Richard Blumenthal, D-Conn., who said, "This bold leadership will help save lives — raising drug danger awareness and making Narcan more available. Prescription drug abuse — particularly opiate abuse — is a pernicious scourge claiming lives and plaguing communities across Connecticut and nationwide." He revealed that he has been informed about several incidents where naloxone has been successful in saving lives across Connecticut.
After the drug will be made available, if a child is suffering from an addiction, the parents will now be able to resolve the issue at home, according to Lake County State's Attorney Mike Nerheim. He added that the wider availability of this drug will be instrumental in saving more and more lives. He explained the success of Naloxone by giving the example of the medication being instrumental in saving 55 lives in Lake County (IL) itself.