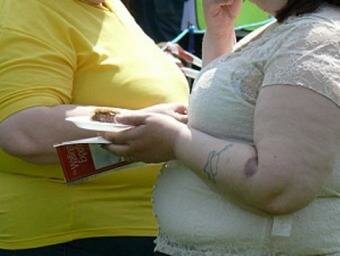 Body mass index (BMI) of an individual is determined by height and weight. It is an index of body fat and general health. However, a study has revealed that BMI is not accurate as it is considered to be. The study, undertaken by the researchers from the University of California, Los Angeles (UCLA), revealed that over 50 million people, whose BMI tagged them as overweight or obese, are in fact healthy.
The UCLA researchers further aimed to determine whether BMI is related to other general health indicators, like blood pressure, cholesterol, triglycerides and glucose. The research involved analyzing the information from the 2005-2012 National Health and Nutrition Examination Survey. BMI is calculated by dividing the individual's weight in terms of kilograms with their square height in terms of meters. Individuals are categorized into four groups. Individuals are considered underweight if their BMI is less than 18.5, they are normal if the BMI is 18.5-24.9 and overweight if the index if 25-25.9, while 30 or more BMI is considered obese.
The research revealed that over 50% of the US people, who have been marked overweight on the basis of their BMIs, are actually healthy. The figures included 29% of Americans considered obese and another 30%, who were actually thought of having normal BMI, but are in reality unhealthy depending upon other health parameters.
According to the guidelines laid by the US Equal Employment Opportunity Commission, the workers are required to pay more for their health insurance if they fail to meet the health criteria. If the health criteria are based on BMI then the workers would be charged wrongly. The supposedly healthy people, who are not actually healthy, will not be charged. Meanwhile, those who are deemed unhealthy and are actually healthy will be wrongly charged, according to A. Janet Tomiyama, the lead author and the Director of UCLA's Dieting, Stress and Health Laboratory. "Employers, policy makers and insurance companies should focus on actual health markers," said Tomiyama.