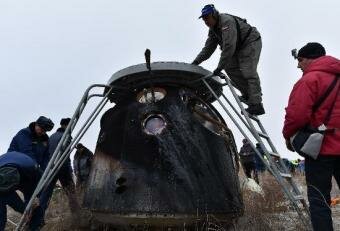 Have you ever wondered how the US space agency NASA decides where it will land a spacecraft on way back to earth. The excitement-packed question has got an answer from C Stuart Hardwick, award-winning science fiction author, on Quora.
Quora is popular knowledge sharing network where people with unique insights give answers to compelling questions.
The pints of spacecraft landing are selected and orchestrated with the help of what the US military calls backwards planning.
For the US space shuttle, the selection of landing sites was done prior to the first launch. Besides the two primary sites that were Edwards AFB and the Cape in FL, emergency locations were shortlisted worldwide on the basis of availability of runway availability, political and security issues, and logistics.
In the case of every space shuttle flight, staff consisting of hundreds of people are pre-positioned at every emergency back-up location. The selection of the site to be manned depends on the mission, its timeline, and its designed track.
Once selection is done, landing procedures are planned in a backward direction, are saved on the computer, and made all set for use. Then the shuttle could be dependable on numerous landing sites in case the need arises within pre-planned windows in the plan of the flight.
Then comes the well-known 'windows', but what are flight windows, and why they hold so much importance? It is the backwards planning that results into windows. For every ultimate goal, for say California landing, docking with the space station or touchdown on the moon, backwards planning is used for the calculation of the earliest and latest start time to reach to that outcome.
Mostly the inputs are complicated. At the time of launching a shuttle to the ISS, the team should not just plan out the would-be location of the ISS, but also the point in the mission where they might need to abort and its effect on the start time.